Restoration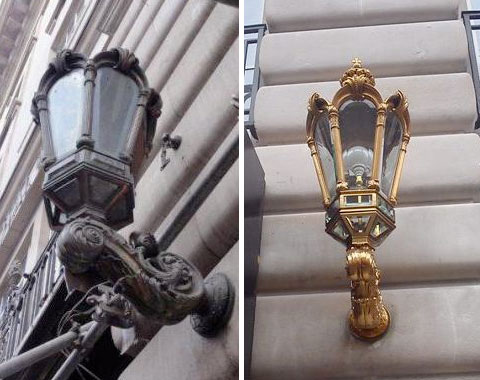 Wilkinson's have grown to become one of the largest restorers of chandeliers in the world, with our skilled craftsmen producing work of the highest standard. Having our repair, glass cutting and metalwork departments under one roof allows us to restore any chandelier from the earliest Georgian examples to the latest continental pieces.
Our extensive collection of old patterns, moulds and large stock of pieces, allows us to replace or recreate any item that is missing or broken. In addition we can undertake a multitude of requests from repinning or rewiring.
We use a variety of techniques from sandblasting to stripping and re-lacquering to restore items following deterioration or damage, always ensuring that we use faithful methods in order to retain authenticity.
Following restoration you may be interested in taking advantage of our chandelier cleaning or installation services.
Chandelier Cleaning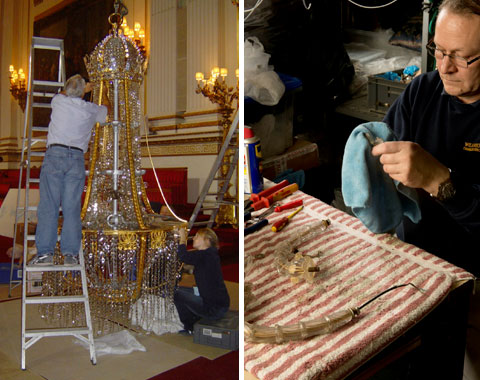 We offer chandelier cleaning primarily in London and the South-East but have cleaned and installed chandeliers throughout the UK and Europe and as far afield as the Middle East.
We charge an hourly rate based on the size and style so please contact us attaching images of your chandelier(s) and your location for an individual quotation.
We take chandeliers apart and clean them by hand, we do not spray them with solvents that can cause untold damage and leave a film to attract dust.
Chandelier cleaning can be carried out on site and we supply all materials needed for a discreet service.
If a more thorough clean is required or if repair and restoration is needed we can remove it from the premises for work to be undertaken at our workshops.
Glassware Repairs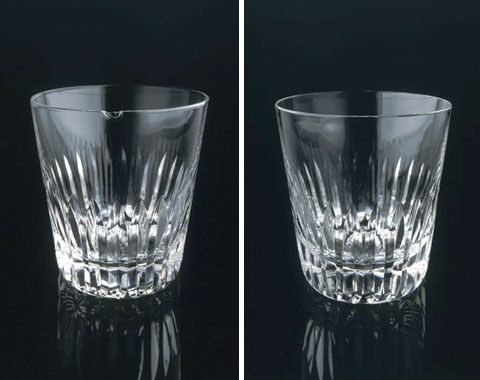 Wilkinson's have been performing glassware repairs and restoration for 70 years.
Anything from removing a chip in a wine glass to the most complex restoration of a complete chandelier.
Some of the repairs we can carry out are:-
Removing chips from all kinds of glassware
Removing stains from glass
Removing stoppers stuck in decanter necks and fitting new pegs
Fitting new legs or feet to wine glasses
Removing bruises from glass paperweights and sculptures
Please Note:
Repairs can take up to 10 weeks based on the complexity of the repair, however we endeavour to have your pieces completed as soon as possible. Items with chips in the rim may require grinding down, so the height may be reduced slightly. Once items have been bonded care will need to be taken when using liquids as they can erode the glue. We may not be able to repair every item and due to unpredictable nature of glass we cannot guarantee that your items will not break during the repair process.
We recommend that you contact us for an individual assessment (if you are able to attach images of your items to your emails this will help us with your enquiry).
Miniature Glass Replacement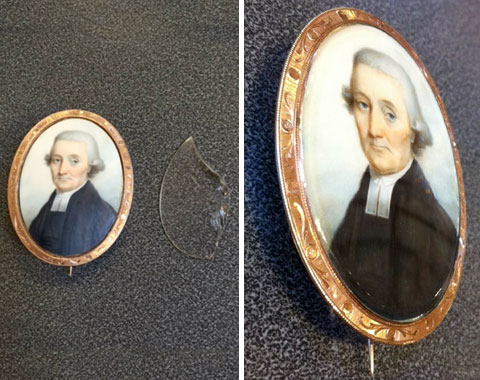 Using our specialist supplier we are now able to offer replacement glass for portraits and other small objects.
This example measures just over 5cm and features convex glass with bevelled edge.
Each piece is different so make sure that you contact us to obtain an individual quotation.
Bespoke Glass Makers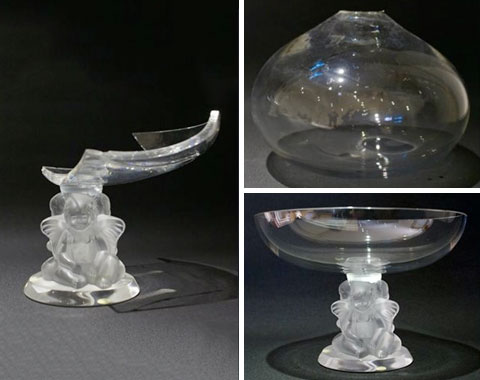 When a item of glass is lost or broken beyond repair, Wilkinson's skilled glassmakers and cutters can produce a replacement piece. They are recognised as amongst the finest in the world and enjoy the challenge that recreating replica pieces offers.
Their skill is evident in the variety of items they can cut, from fine glassware to chandelier arms, each one in perfect detail using traditional methods, the same as that used 250 years ago, much using hand built machinery and natural stone wheels.
In this example you can see a bowl that is beyond repair, with large pieces of the glass missing. A new piece is blown matching the sizing and thickness of the original, cut to the right size and attached to the original stem to create a bowl that is indistinguishable from the original.
Metalwork
The skilled members of our metalwork department can create and repair damaged metal chandeliers, wall lights, lamps, lighting statues and any other metal. Also refinishing metalwork that has become tarnished or replating metalwork in an alternative colour. Soldering and brazing broken metalwork, fitting glassware into existing metalwork or joining lengths of decorative brass chain, from small items to complete chandeliers it all happens at our Kent based workshops.
Using traditional methods and tools acquired from the purchase of Parker Bros. of Clerkenwell in 1976 we are able to create spinnings, castings and turnings. We hold an extensive collection of original bronze casting patterns and moulds to produce fine quality lost wax brass castings.
Metalwork components for the installation of lighting can be viewed here or bought directly via our ebay shop – thechandelier shop
Metal Finishes
We can colour new metalwork pieces or re-colour existing pieces to the below colours -
Antique brass, Dark bronze, Polished Brass, Polished Nickel, Gilded, Gold lacquer, Silver plate
On select metal pieces we can offer – Black, Light bronze, Pewter, Powder coating, Satin silver, Ormolu and Verdigris.
Reproduction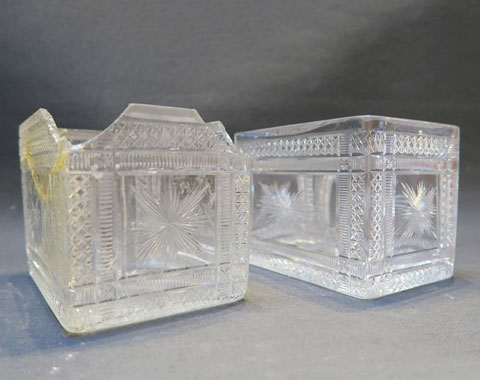 Wilkinson's faithfully reproduce chandeliers and glass, working from original drawings or existing designs we have the skills and expertise to use a combination of stock pieces (of which we have one of the largest archives in the world) and newly blown glass.
In the picture you can see a reproduction 100% hand cut lead crystal glass biscuit box alongside its broken original. If you think an item can be repaired rather that having a new piece made, make sure to read more about our glassware repairs.
Uphagen House – Gdansk Museum
The image below shows a chandelier that we produced for the Gdansk Museum in Poland. The original was lost during the Second World War and Wilkinson's were asked to recreate the English Georgian chandelier with only one poor image of the original chandelier and one image of a chandelier of similar design to work by. Replica pieces were blown in a specially produced grey tinted lead crystal, as close in colour to the original 18th century crystal as possible and we were able to install the reproduction in February 2012.
Our glass is both blown and cut by skilled British workers using traditional machines and tools, ensuring the authenticity of each piece that we produce.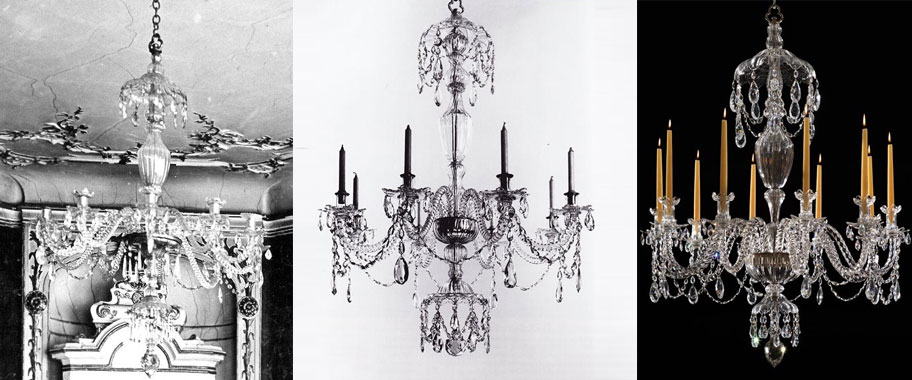 Installation & Removals
We have experience installing and removing a vast range of chandeliers, varying in style, size, weight and location, whether purchased from us or sourced elsewhere.
Wilkinson's team of highly skilled and experienced staff are fully PASMA trained in the use of scaffolding and ladders, all of which we can supply.
We can assist in selecting the appropriate chain, bulbs and ceiling plates for your piece. Take a look at our components pages to see the range we stock.
The video shows an install that took place in the Dining Room at Apsley House following its restoration in 2010/2011.
Moving?
Let us take the worry out of your move by carefully packing your treasured chandelier and re-installing it in its new home. We work closely with major shipping and removal companies to take down, pack, transport your items while ensuring their safety.
Following the installation or moving of a fitting you may require our chandelier cleaning services – Read more about this here.
Storage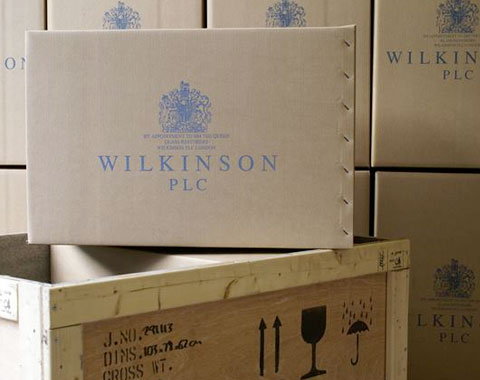 We offer safe and secure storage for chandeliers, light fittings and glassware of all sizes for any length of time, we can also arrange insurance if the items are not covered by any existing policy.
Our storage facility is monitored by 24 hour CCTV which can be accessed mobily by Mr Wilkinson from anywhere in the world, as well as modern alarm and fire systems with notifications to a central station for instant response.
Property renovation is one of the main causes of damage to chandeliers or glass ornaments that we see coming to us for restoration. Our recommendation is to remove and store your delicate items in a safe place while these works take place. Storage of your lighting, including collection, packaging and delivery to a desired destination can be organised for a fee. In addition we can arrange the cleaning or restoration of pieces before their return if required.
Shipping
We are the experts at ensuring that your chandeliers and glassware arrive safely when shipping anywhere in the world. Some chandeliers can be transported relatively complete, others have to be fully dismantled. If necessary, we can produce detailed assembly instructions with carefully labelled packages for you to install in its new home. We supply all the packaging materials required and can even build custom sized crates for you items. Our experienced staff can visit your property and remove chandeliers, lanterns and wall lights and pack them for you ready to be transported by a carrier of your choice.
Consultancy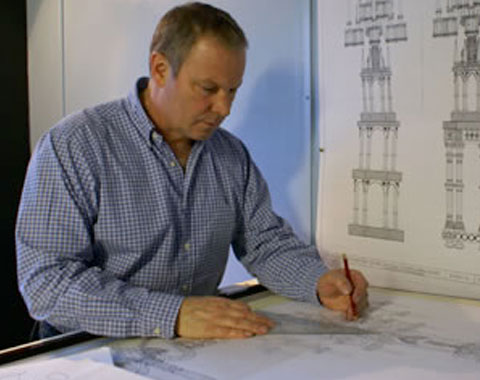 David Wilkinson is acknowledged as one of the World's leading authorities on antique chandeliers and historic lighting. Being the 3rd generation of Wilkinson to own the business and having over 40 years experience, he has been passed down a wealth of knowledge and has acquired a large collection of drawings and priceless books that aid him in providing you with independent advice and valuations.
David can visit your property to assess the space and inform you of the most suitable style and size of chandelier for the space. If the style of chandelier that you like cannot be seen in our portfolio pages David can design a custom fixture for you. Alternatively if you have an antique piece that needs authenticating or valuing he can do this simply by looking at photographs of the chandelier.
24 light Blue Adam Style Chandelier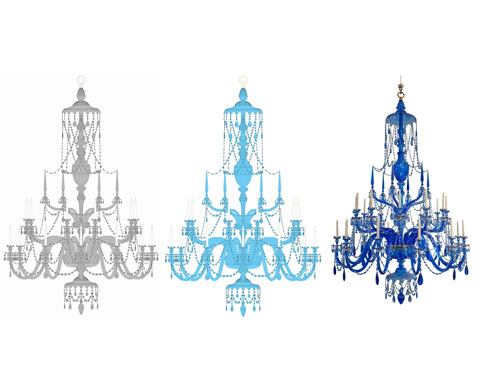 David Wilkinson designed a set of three large Adam style chandeliers in blue lead crystal using shapes and patterns based on original Adam designs.
Each chandelier, weighing in at 180 kg, has 24 lights arranged on 2 tiers with an additional 6 upper arms fitted with decorative triangular spikes. At over 2.8 metres tall and 1.8 metres diameter, they are the largest Adam style chandeliers ever made by the company and were accompanied by a set of 12 matching wall lights of equally impressive proportions.