By Sam Wilkinson | 14th June 2013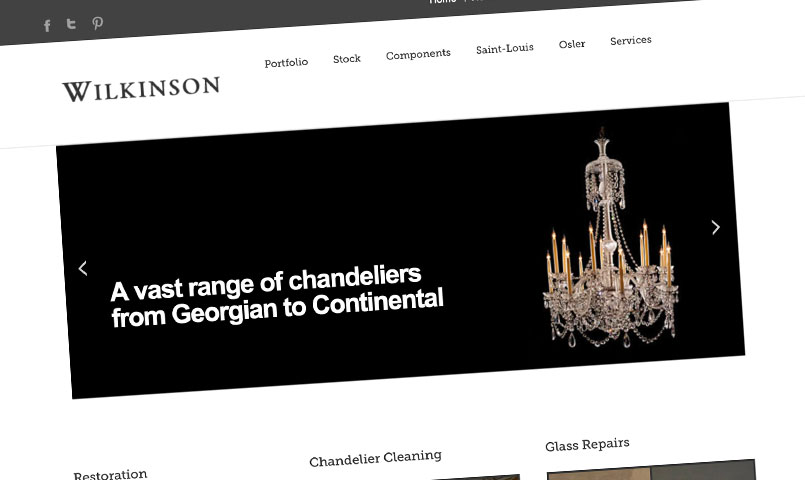 Welcome to our new website.
The enhanced "Portfolio" section allows you view a selection of fittings throughout the eras providing you with the details required to help you select your preferential design. In our new "Stock" section you can see a variety of items available for purchase and our redesigned "Components" menu contains many of the items you will require for self installation with additional items available from our ebay link.
We have included lots of new material in our "History" and "About Us" pages with all you need to know about our family business. Our "Services" menu will guide you through the jobs that we can undertake and we hope that you have time to read our pages on Osler & Faraday and the Royal Warrant Holders Association.
We will bring you details of some of our latest projects and showcase our custom made lighting pieces in our "News" section and you may also be interested in following us on Twitter and Facebook or in receiving our monthly newsletter and sharing our images via Pinterest.