By Simon Wilkinson | 25th October 2010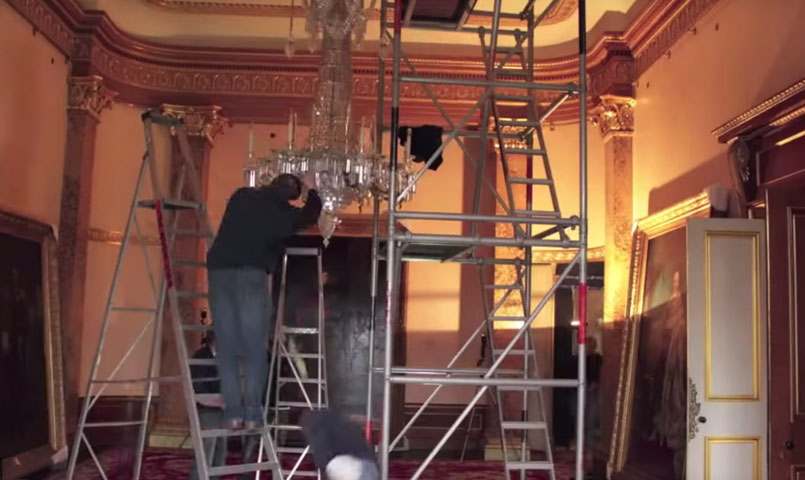 In September 2010 Wilkinson's was tasked with restoring an original 19th century chandelier that hung in the State Dining Room at Apsley House, London. Home to the Duke of Wellington after his victory over Napoleon at Waterloo up to 1947 when the house was given to the nation by the 7th Duke of Wellington in 1947. It is now managed by English Heritage and is the last surviving great London town house open to the public while the original owner's family still live there.
According to the Victoria and Albert Museum archives the chandelier is believed to have been designed and produced by Hancock, Rixon and Dunt of Cockspur Street c.1810.
The Restoration
The chandelier required extensive conservation and cleaning back at our workshops, in addition it was fully rewired and fitted with internal 4w Heritage LED candle lamps which were dimmable to create more sympathetic light to match the surroundings of the State Dining Room as well as being energy conscious.The room in which Wellington hosted the opulent annual Waterloo Banquet, and as Prime Minister (1828-1830), held Cabinet welcomed the return of the chandelier when it was re-hung on the 1st March 2011.