By Sam Wilkinson | 17th July 2013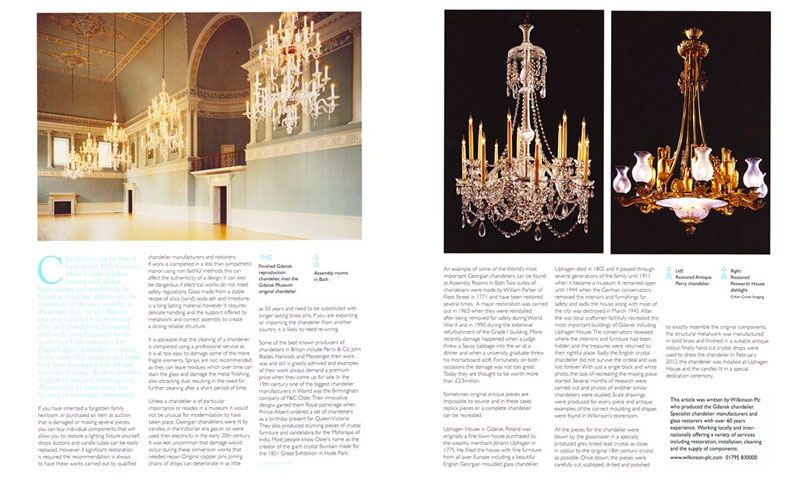 We were honoured to be asked to write an article for the July/August issue of Listed Heritage Magazine.
Listed Heritage is a guide to listed property ownership and contains examples of conversions and restoration projects, member's letters, advice and information.
Our article advises owners on the maintenance of their chandeliers for both aesthetic and safety reasons and explains how they can be so easily damaged, especially antique pieces that have been modernised.
We also explain that when pieces are beyond repair we are able to make reproductions, using the beautiful chandelier we created for the Gdansk museum in Poland as an example.
We are members of the Listed Property Owners Club, as the building that houses our offices and factory in Bredgar, Kent is itself a listed property. In fact it used to hold a swimming pool, but was converted in 2009 to a functional workshop. Instead of filling in the hole left by the pool, it was covered over and is now used as underground storage for our vast collection of antique and new crystal pieces.